Superbrains is more than an e-Health platform – it's a better way of treating. Practitioners and users make use of Superbrains to be able to treat more effectively and intelligently. And here's how Superbrains accomplishes this.
Without an overview, it's like being on a galloping horse with no reins. No worries! In Superbrains you know at the push of a button what you have to do today. In your own Agenda you can see which exercises, appointments, meditations or Habits you have planned. From now on you are in control again!
✔ See immediately what you have to do
✔ Your agenda, always clear
✔ Schedule tasks easily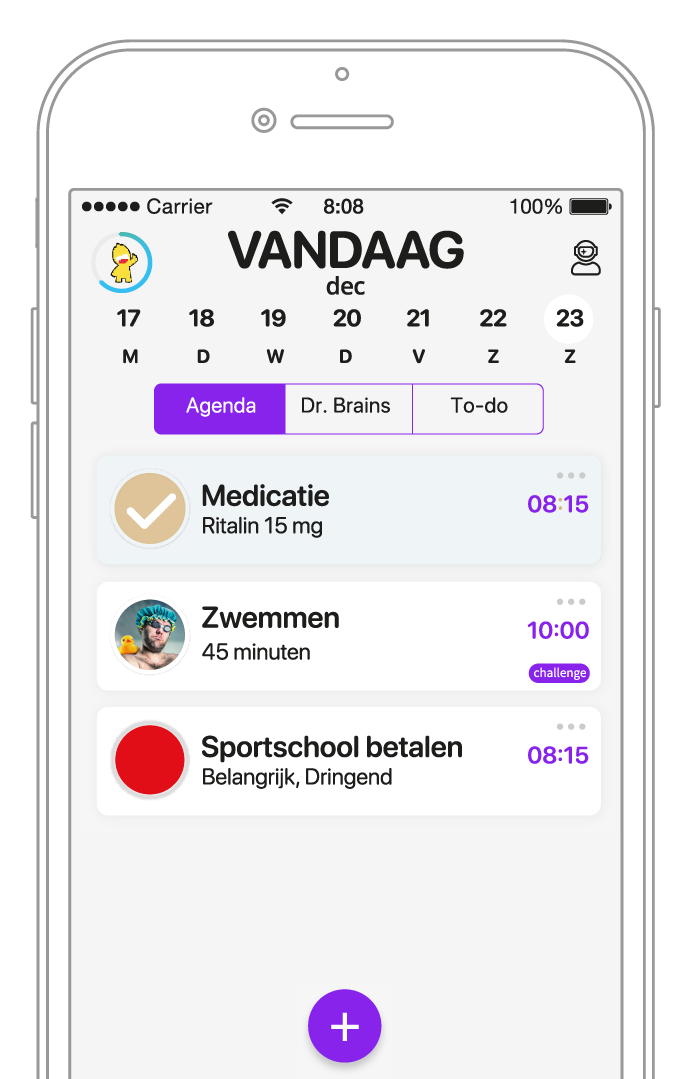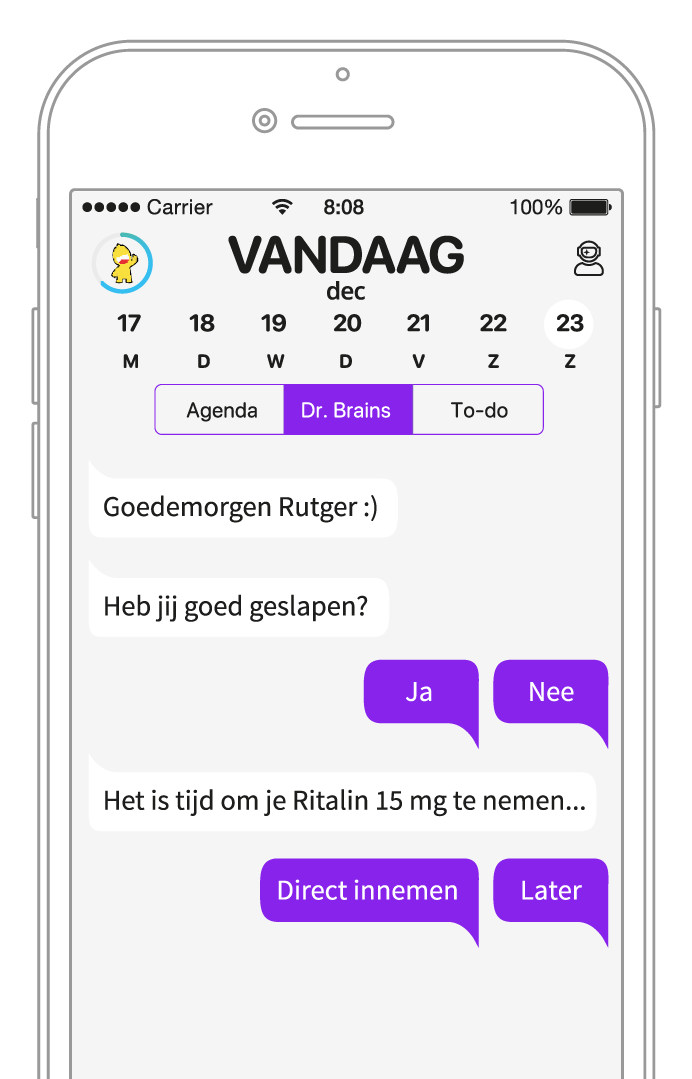 With all you have to get done in a day, it's sometimes hard to remember everything. Thanks to your digital coach Dr. Brains, you'll never forget to do anything again. Dr. Brains sends you reminders when you need to get something done, motivates you and tells you exactly where to find everything in Superbrains.
Dr. Brains also regularly suggests new Habits that will help you achieve your goals. Use our super Habit method to change your habits. Play our super Habit game and become the Superboss in your own Brains.
✔ Never forget a task again
✔ Change your behavior, even after your treatment
✔ Change your habits, change your life
A list here, a list there, managing your To-do's is no easy task. When you start using Superbrains, you will find all your To-do's for today in one place. Indicate whether a task is important or urgent and tick off your tasks when you have done them.
✔ All your To-do's in one place
✔ Receive rewards for completed tasks
✔ Prioritize important tasks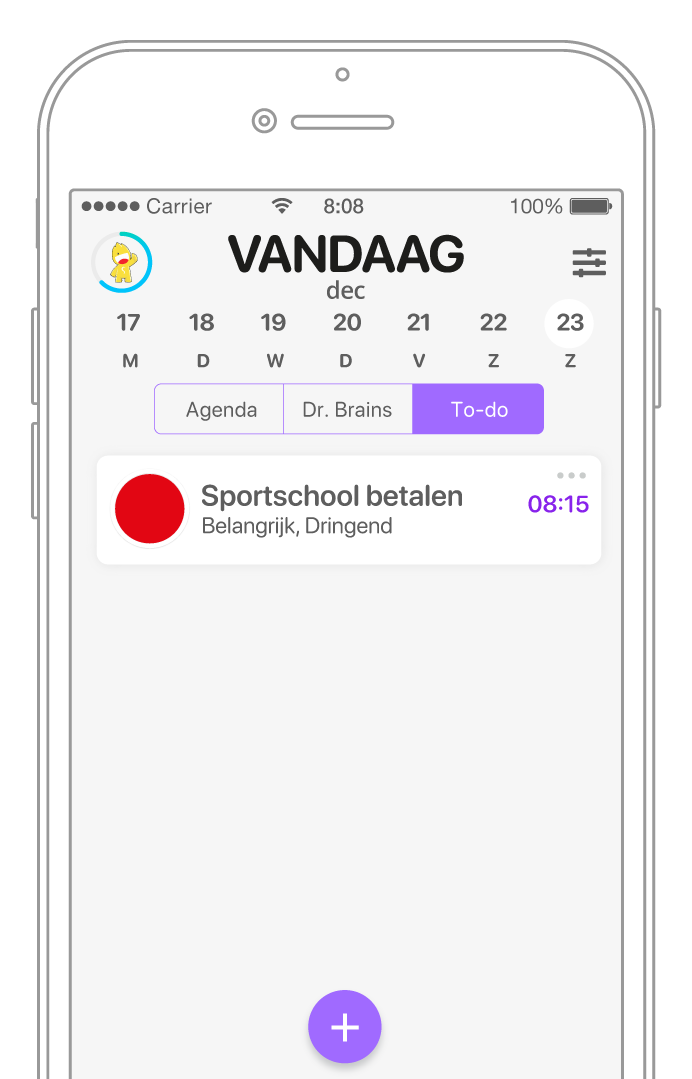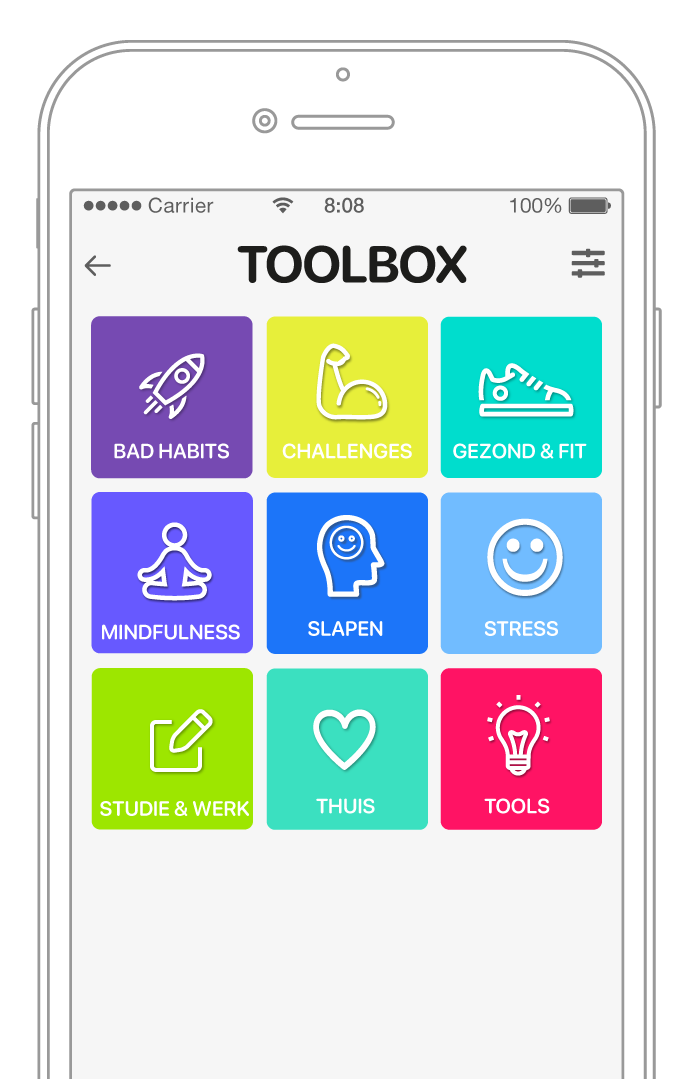 You want to be healthy and happy. Check! But which Tools will you use to achieve that? Working on your goals has never been as effective as with Superbrains. With a personal Toolbox tailored to your own goals, you'll work quickly towards results. Use more than 350 proven trainings, exercises, questionnaires and super simple habits, developed by experience experts and practitioners. Your life will never be the same again with Superbrains.
✔ Use more than 350 super handy tools
✔ Scientifically supported
✔ Try super-simple habits
"Superbrains really works perfectly for me and my patients. I am very happy with it."
Mirjam van Oorden, Parnassia Group
Working on yourself is not always motivating. At Superbrains we understand that! That's why we give you all the support you need, right here on Superbrains. In the community you'll see tips and advice from other users and coaches with whom you're friends. Join groups, learn from the experiences of others and work together towards a common goal! Together you will become the Superboss in your own Brains.
Buddies help you stay motivated for your goals. A buddy can be family, or a very close friend. Your buddy can see what you have already done and motivates you to go that extra mile. Working on your goals is so much more fun with others!
✔ Follow tips from friends
✔ Collaborate with your buddies
✔ Get inspiration in groups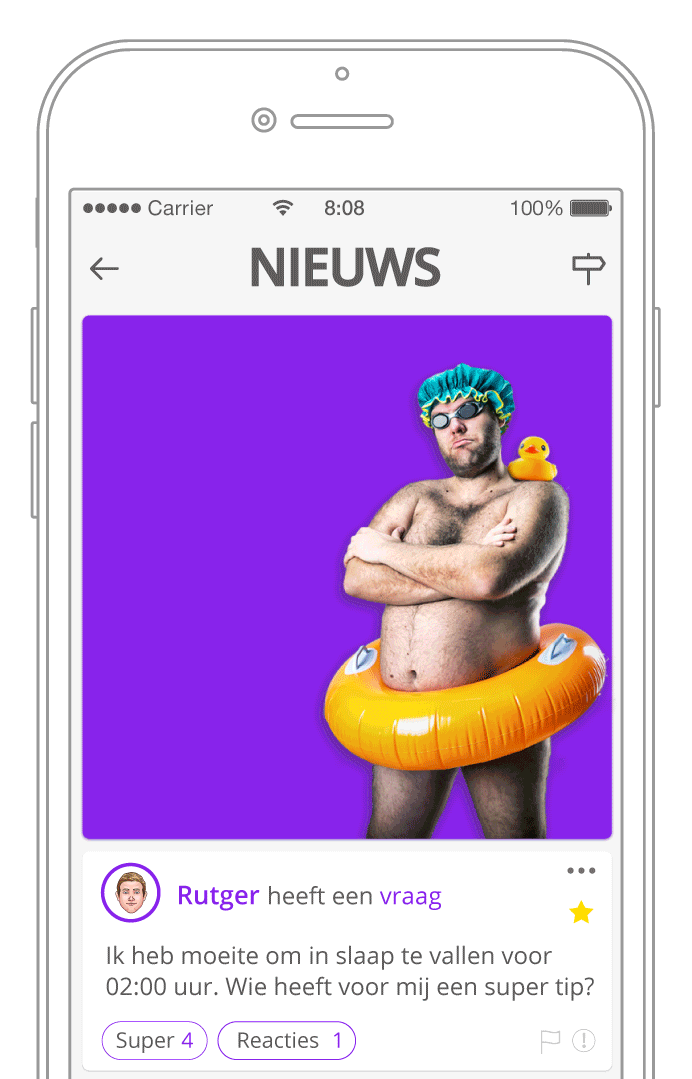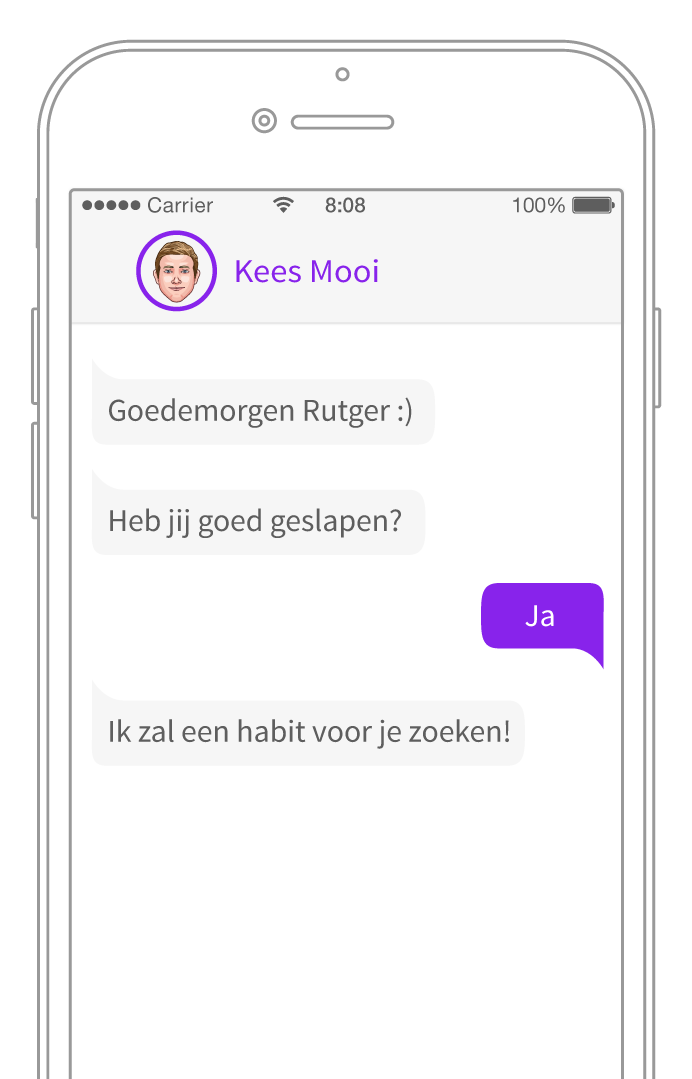 When you are in treatment you prefer to have direct contact with your practitioner. With the chat function in Superbrains we have made this possible. This way you get the support you need, where you want it, when you want it. Something on your mind? Send your coach a message. You'll receive immediate advice that will help you get back on track.
You can also easily connect with other users of the Superbrains app. It's even possible to video call each other. In Superbrains you are in charge of your own data, so your privacy and security are 100% guaranteed. This way, making contact is not only easy, but also super safe.
✔ 100% secured chat
✔ Direct contact with your coach
✔ Video calling with your coach
With traditional treatments you have little or even no insight into your own data and progress. Annoying, considering you still want to know if you are on the right track. With Superbrains this is a thing of the past! From now on you will have all the information in your pocket, about the journey you are on together with your coach. You can see at a glance how far along you are in your treatment. You have insight into the conversation reports and literally everything that has to do with your file.
You can also see which professionals are involved in your treatment. After each appointment you can indicate how you thought the conversation went. This is how we optimize your treatment on the go! Your data is only visible to you and your coach. Superbrains has no insight in this.
 
✔ In charge of your treatment
✔ Insight into step-by-step plan
✔ 100% secured platform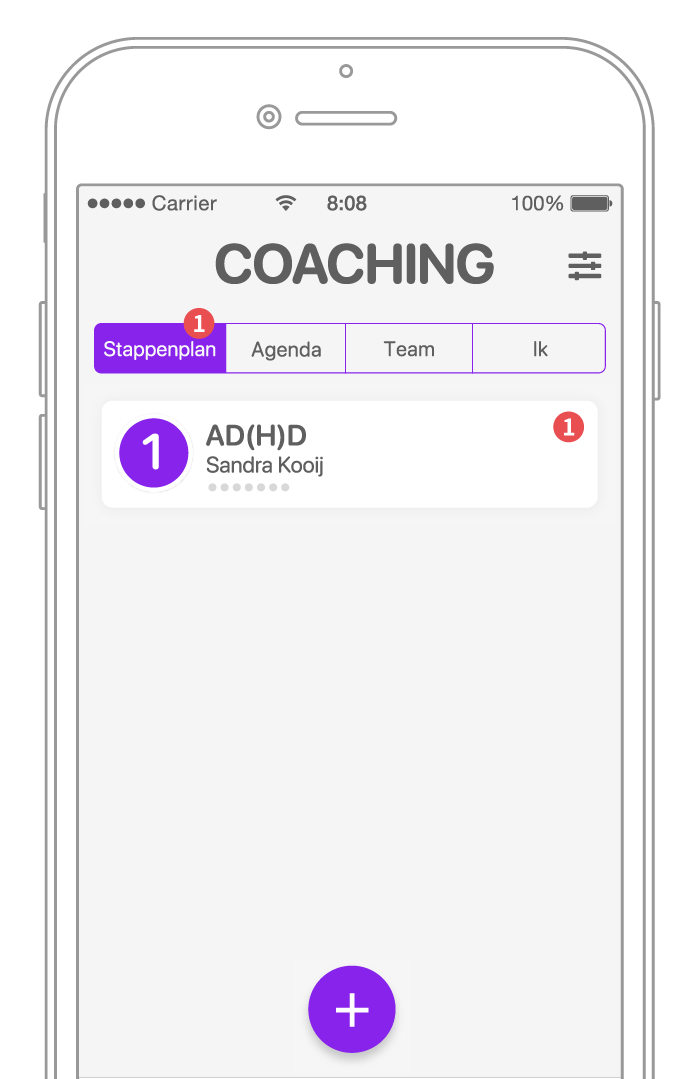 "Superbrains helps me tremendously with motivating and remembering routines"'
Nathaniël Hitzerd, patiënt PsyQ ADHD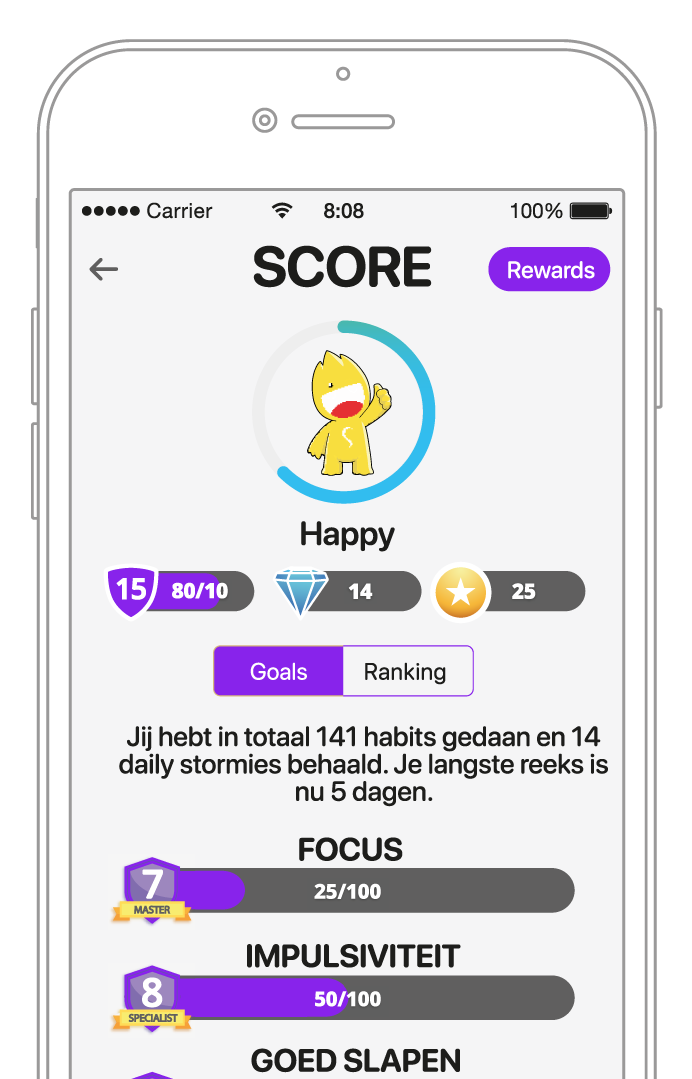 In Superbrains you decide which goals you want to work on. See how far you've come in achieving your goals at Score. And see everything you've done to reach this goal. You can also add new goals yourself. Each goal starts at level 1. The aim is to bring your goals to level 10. Did you succeed? Super! Then you will receive the Boss Badge. You work with small steps towards your goals.
✔ Choose your own goals
✔ Work on your goals step by step
✔ Follow your progress
In Superbrains you can save up for awesome in-game rewards as you work on your goals. This makes working on yourself a lot more fun. When you make progress in real-life, you also go up a level in the game. When you complete tasks, appointments, questionnaires, habits or to-do's for example, you will receive Points, Coins and Diamonds. With Coins you can buy new sounds and backgrounds for the app. With Diamonds you can save up for super cool items from the Superbrains shop.
✔ Gamify your life!
✔ Save up for cool in-game rewards
✔ Play for items in the shop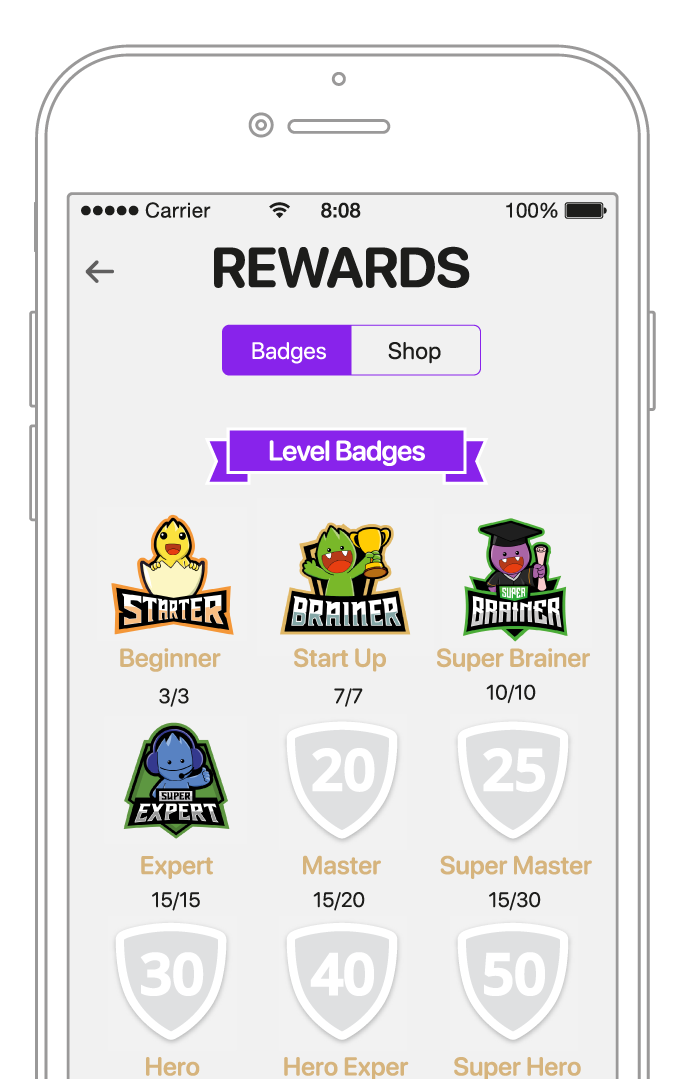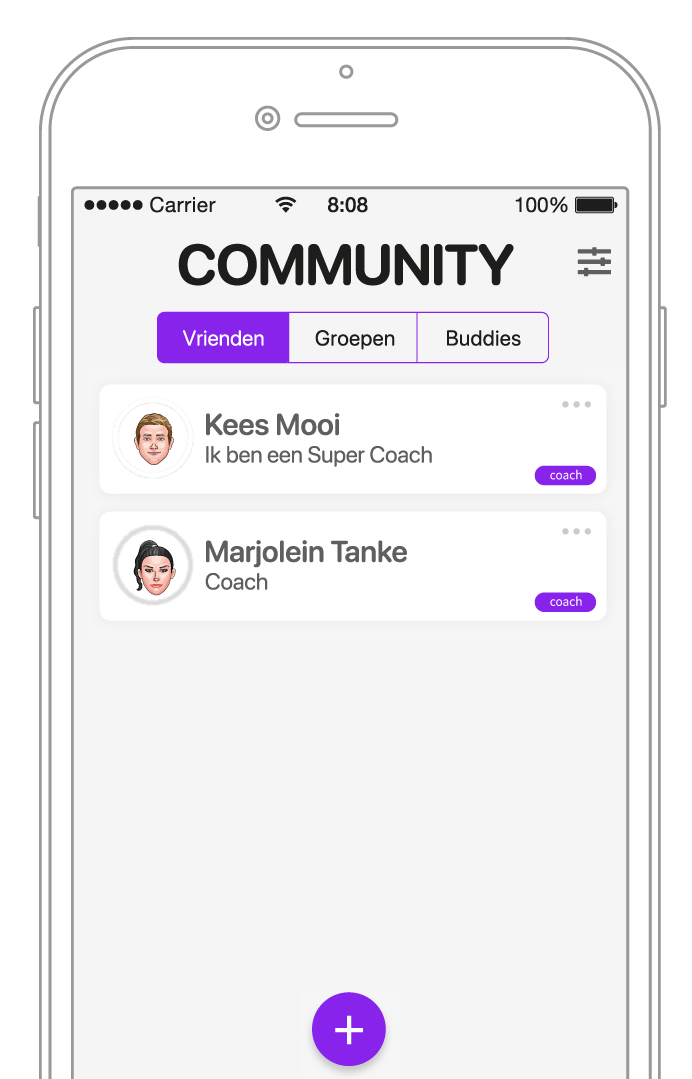 A Buddy is someone you know in real life, for example family or your best friend. He can see which habits you have or haven't done and is there to motivate you. Your buddy will help you achieve your goals. Because let's face it, you don't want to disappoint a good friend, do you?
✔ Play together with a buddy
✔ Stay motivated because of your Buddy
✔ Always a nudge
Meet Stormy. Stormy wants to be made happy every day. He loves it when you do what you had planned on a day. The goal is: master Stormy every day. If you succeed in this for 7 days in a row, you will become the Week Boss. In the higher levels, the steps become bigger and more will have to be done for such a beautiful Stormy smile. Fortunately, Dr. Brains will lend you a hand. 
✔ Stay in control of Stormy
✔ Your practitioner sees how you're doing
✔ Become the Week Boss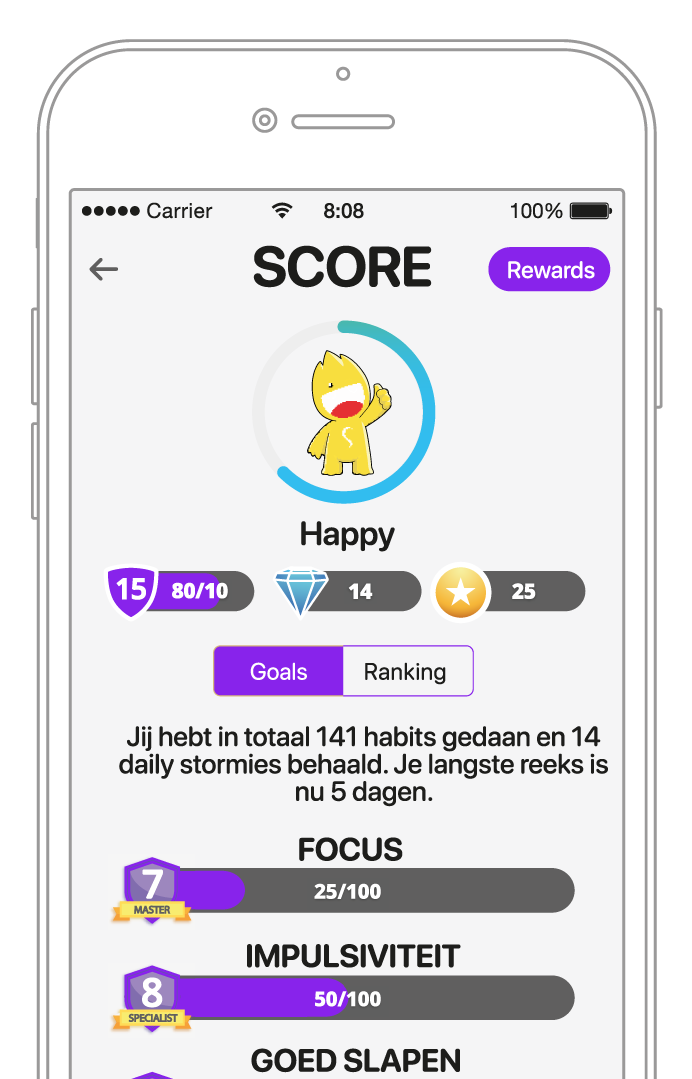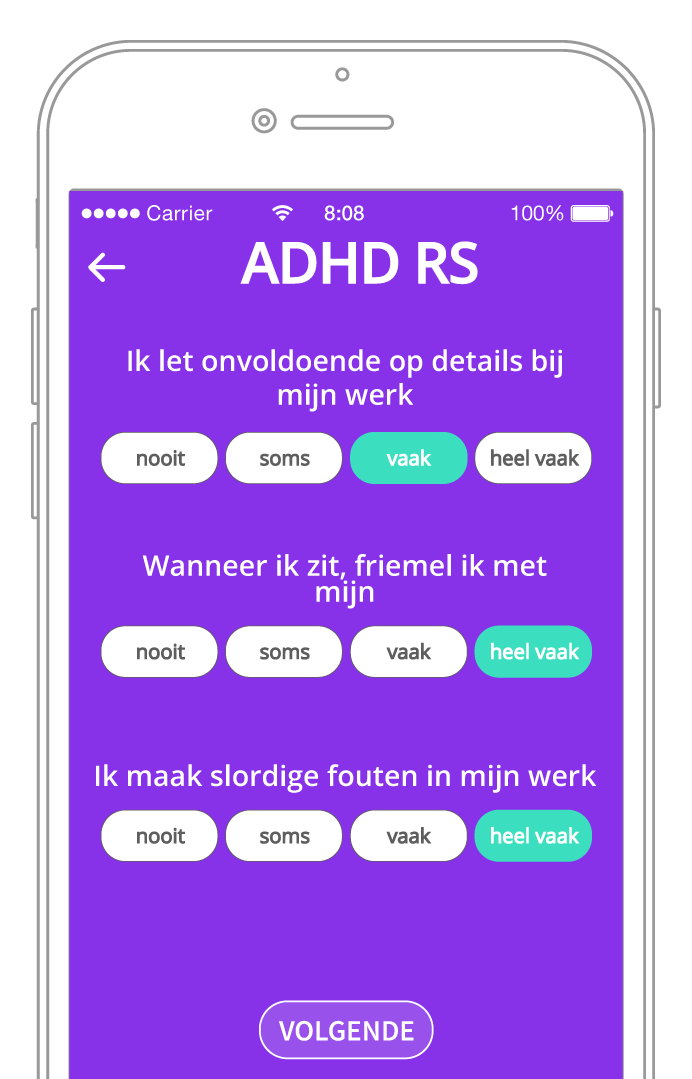 Whereas during a traditional treatment you receive questionnaires on paper or by mail, at Superbrains you have all the Questionnaires and Tests you do at your fingertips. The best part? If you forget to complete a questionnaire Dr. Brains will send you a reminder to do so. Your coach has direct insight into how you are doing.
✔ See your score immediately
✔ Questionnaires at your fingertips
✔ Reminder for filling out
When we say you're in charge of your own treatment, we really mean it. Customize Superbrains to your own preferences. Choose which notifications or emails you want to receive and which of course not. And decide who can see your messages in Superbrains. Choose your own background with the coins you have collected in the game.
✔ Automatic notifications
✔ Smart help
✔ Active habits advice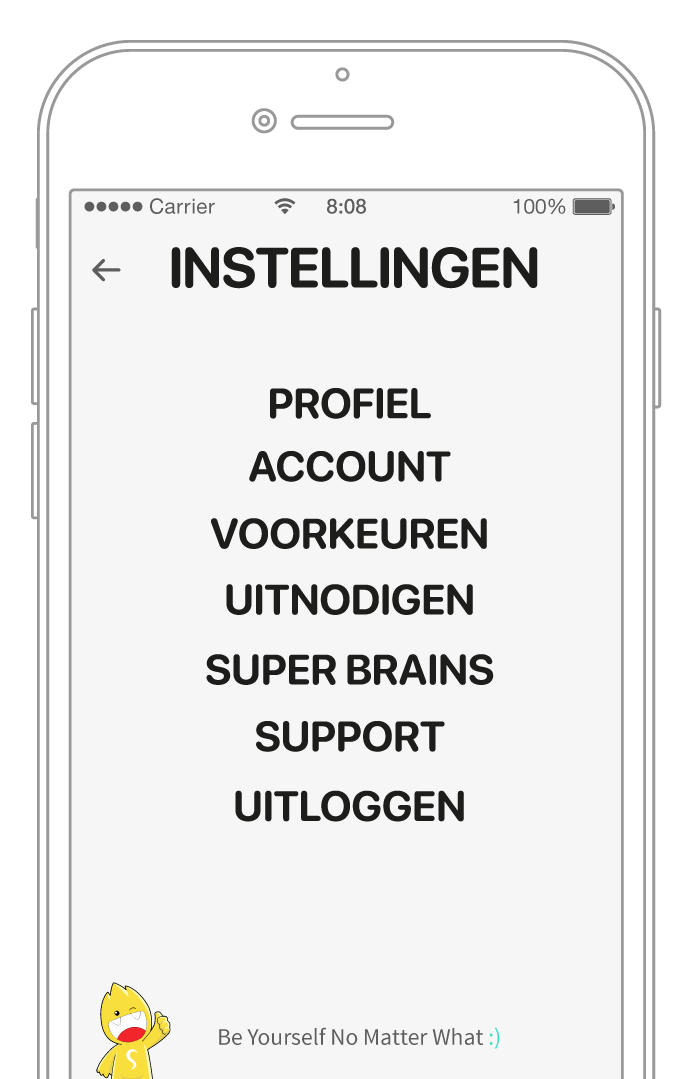 Take control! These features will help you regain control of your own brains.

✔ Available on IOS, Android, Desktop.
✔ Automatic notifications that will help you with everything.
✔ Work on your goals in a fun way.
✔ Personalize the app to your style.
✔ Challenge your friends to become boss of their own brains too.
Available on all platforms
Superbrains is available on all platforms – iOS, Android and Desktop!